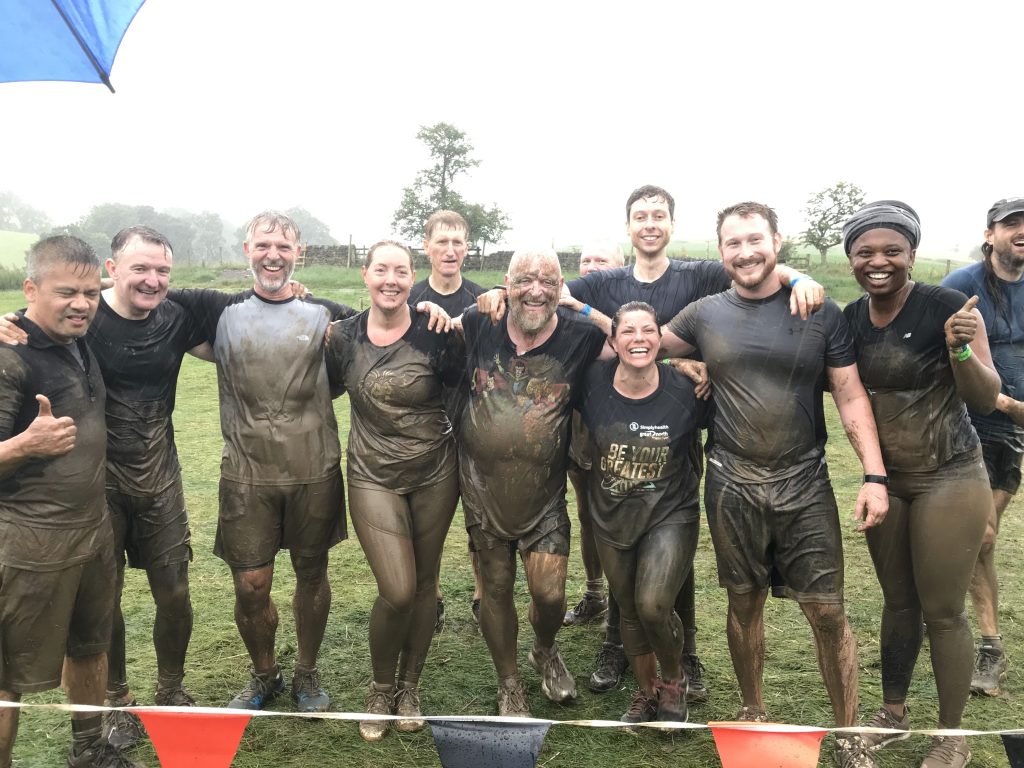 This was the battle cry of the twelve mighty 'mudders' from Signature Rail on Saturday 28th July, arm in arm on bended knee, as we waited for the barriers to be lifted and our fate to be sealed.  After weeks of (arguably very, very little) preparation, we were finally here; a field in Yorkshire, hearts beating, with one thing on our minds – MUD.
 We had been discussing ideas since we began our Fitbit challenges at the beginning of the year.  Ryan, one of our graduate team members had completed two Tough Mudders previously and suggested it – the idea was met with enthusiasm and our places were booked.  
We began to research the obstacles further – 'Devil's Beard', 'Heroes Carry', 'Kiss of Mud', 'Everest 2.0' along with nine other ominous-sounding feats of strength and endurance awaited us – what had we signed ourselves up for?!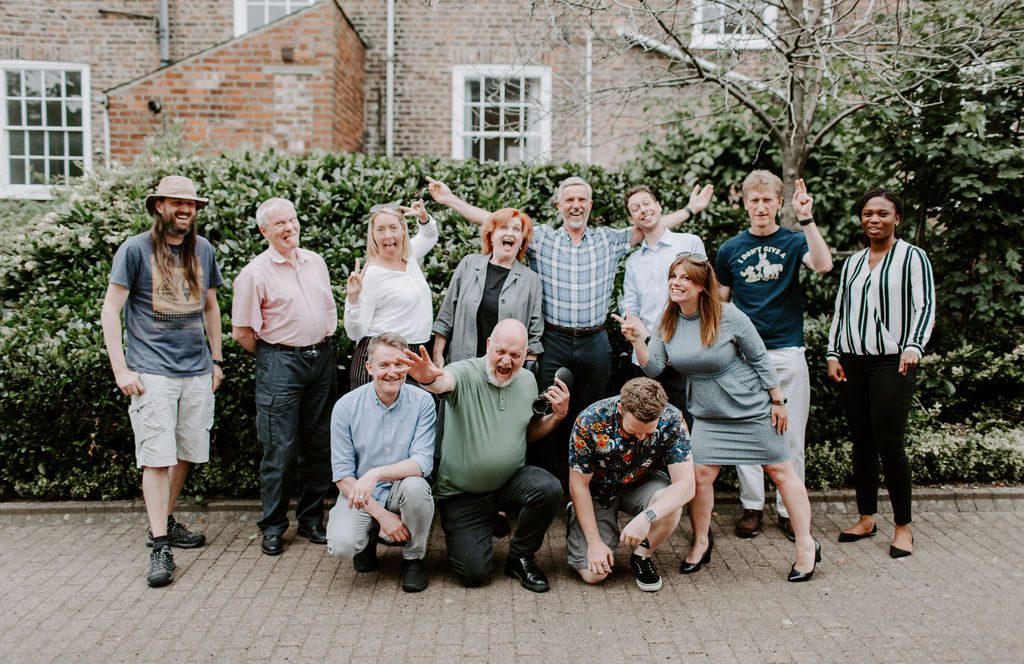 back row :Tim, Andy, Caroline, Shannon, Ted Will, Paul, Dorset
front row: Sean, Bill, Ryan, Lindsay
Then we got our first sponsor; £30 toward our £1000 target for Railway Children – and everything changed.  Dave Ellis came to speak with us about our chosen charity and its origins after former railway manager David Maidment encountered a girl begging at a station in India, which inspired him to set up a charity that aimed to reach street children as soon as they arrived, alone and vulnerable, at railway stations in India then East Africa and in time, here in the UK.  
20 years later and they have helped more than 275,000 children and are about to launch their latest initiative here in Yorkshire, in our neighbouring city of Leeds. 
And so, this group of mild-mannered developers, testers, finance officers, business analysts, key account managers and a lowly marketing generalist found ourselves in the lashing rain, battered and bruised and waist-deep in mud… having the time of our lives!  

We trudged for just under 2 hours, crawling under barbed wire, scaling vertical walls, carrying each other up hills – helping each other and other struggling mudders along the way and crossing the finish line as we began; arm in arm, leaving no mudder behind. 
 It was an incredible day of teamwork and camaraderie – making memories to last long after we've finally managed to wash the mud from our clothes!  This morning we have topped our fund-raising target, further cause for celebration.  The page remains open however, and you can still donate via Virgin Money Giving here.
 After a well-earned beer at the finish line a lot of bathing since, attention has turned to the future.  Will you join us in the mud?  There's even talk of challenging the 10 mile course next time…
And so, in business as in life – adhere to the Tough Mudder Mantra and remember – 
Leave no mudder behind!