Signature Rail solutions help rail organisations to model, plan for and manage the complexity of their operations with maximum efficiency, providing essential resilience and stability, and ensuring costly mistakes are avoided.
From strategic planning months or even years ahead, right through to short term planning and managing on-the-day disruption, Signature Rail's range of technology solutions enable assured and fully informed decisions. In this way we reduce costs, carbon footprint and risk; and ensure operations can be delivered in line with management KPIs and passenger expectations – even during periods of the most intense upheaval and disruption.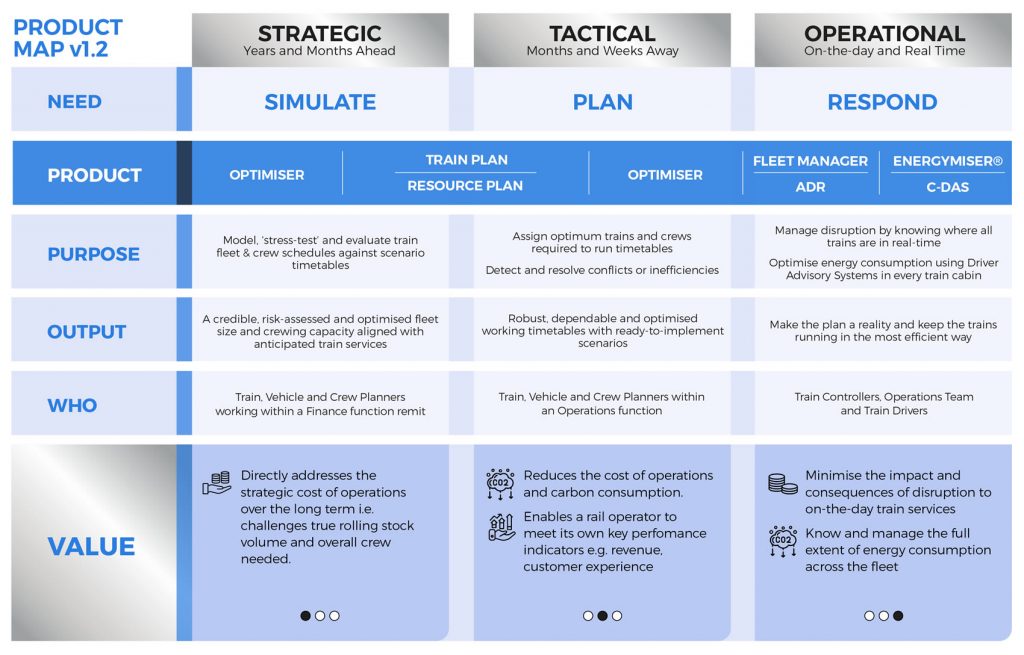 Please complete the form below and one of our team will be in touch.