We offer solutions that will enable you to set, meet, measure, and evaluate key business objectives.
ON TRACK WITH SIGNATURE RAIL
Whether you are a rail operator or a network infrastructure owner, Signature Rail is your ideal technology partner.
INCREASE OPERATIONAL VISIBILITY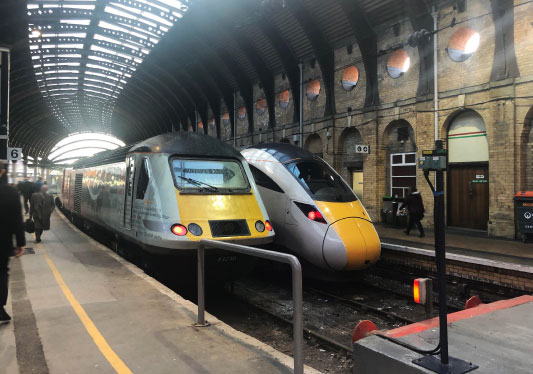 MAXIMISING EFFICIENCY, MINIMISING RESOURCE & STRATEGIC PLANNING
YOUR CHALLENGE
Do you ever find yourself struggling to plan sufficiently far ahead? We some-times hear Heads of Planning complain that they are only able to plan six weeks ahead, rather than the 10 weeks they really need. In our experience this usually occurs due to workload and procedural…
RAIL OPERATORS' POWERFUL TOOL
Managing timetables, vehicle & crew planning, as well as rostering takes time, but getting it right can be the most important thing  you can do to ensure you are providing a safe and reliable service. Often, rail operators find it challenging to balance excellent service with cost saving measures.
A scheduling system together with optimisation can allow you and your team to do more with less.
SOME OF OUR GLOBAL CUSTOMERS
Please complete the form below and one of our team will be in touch.