Disruption Management and Optimal On-the-Day Operations
Signature Rail provides powerful software tools that enable train operators to respond quickly and effectively when planned train services are disrupted on the day of operation. All train operators will intervene to protect customer experience by managing resources, seeking alternative solutions and controlling the costs associated with short term changes.
Planners and controllers within the rail operations centre can use Signature Rail software to retain control over the safe operation of train schedules by managing the availability of trains and crew – even during times of major disruption with rapidly changing circumstances.
Effective Disruption Management: The Key Elements
Every issue that disrupts the safe operation of train schedules can be countered with alternative options, all of which impact differently on resources available at the time. Planners and controllers benefit substantially from tools that can process a broad range of scenarios quickly and accurately, enabling fully informed decision making.
Very short-term decisions can have a profound impact on the day of operations. For example, should trains be re-routed or cancelled if there is an obstruction on the line such as a landslip, flood, broken-down freight train, fallen trees or escaped livestock, trespass, power failure or signalling failure? Should a train set leave traffic early if there is a technical fault or can it continue until end of service that day? What if there is a train but no crew, or vice versa?
It is imperative that train operators are able to accurately and rapidly assess all potential scenarios available to them and be completely confident in their actions and decisions. Signature Rail's software tools are an invaluable and dependable part of this activity.
Ensure robust, efficient on-the-day operations: Let's talk!
We use technology to manage disruption. All actions are aligned with the infrastructure, so once implemented everything happens really fast. We don't have to make decisions about what to do, or what to tell passengers: we implement the change and communicate the new plan. It is possible to manage operations even during disruption: you need skilled operators using good tools.
Vygruppen – branded Vy – is a government-owned railway company operating most passenger train services in Norway. It operates in both the Oslo region of Norway, as well as a subsidiary operation in Sweden.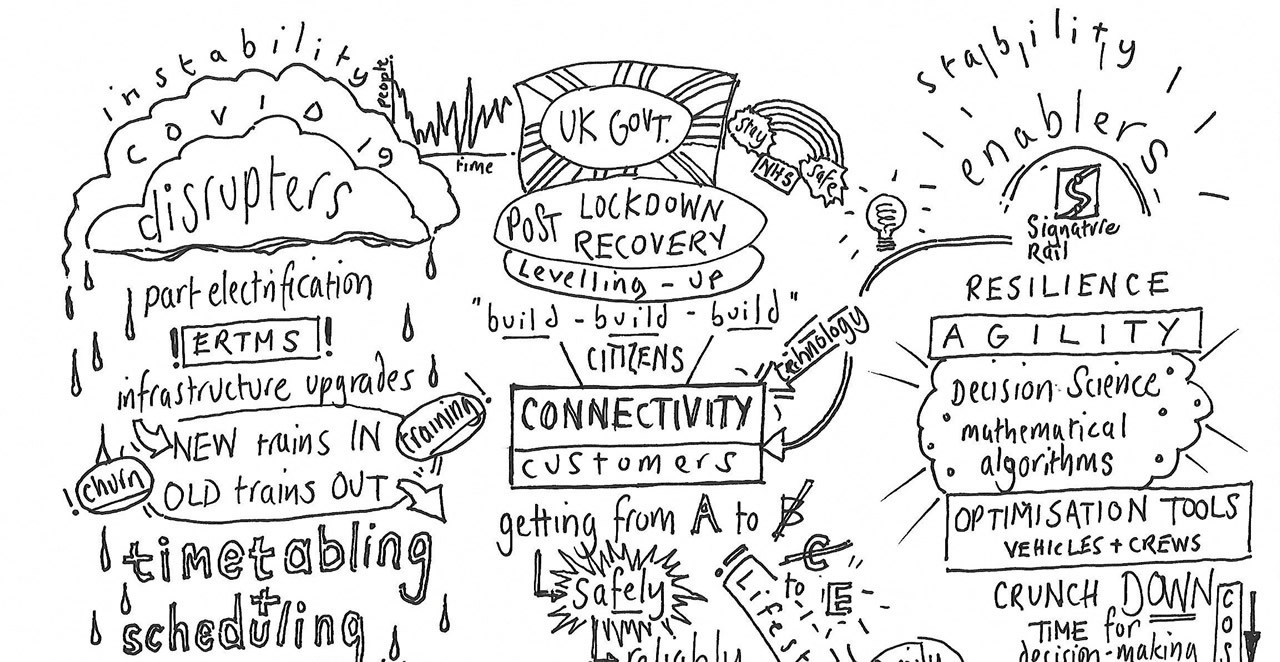 For the UK rail sector, disruption is nothing new. From the cascading of rolling stock to electrification, franchise changes, timetable failures, ERTMS implementation and more, disruption has become the way of life for UK train operating companies.
Please complete the form below and one of our team will be in touch.