"In rail, something always goes wrong. We often say that Murphy works in rail. But not only Murphy; his whole family too!"
This comment from Vy's (formerly Norwegian State Railways, NSB) Peter Hausken perfectly captures his keen sense of humour.
Peter Hausken (Vy's Special Advisor and formerly IT Manager of Operations)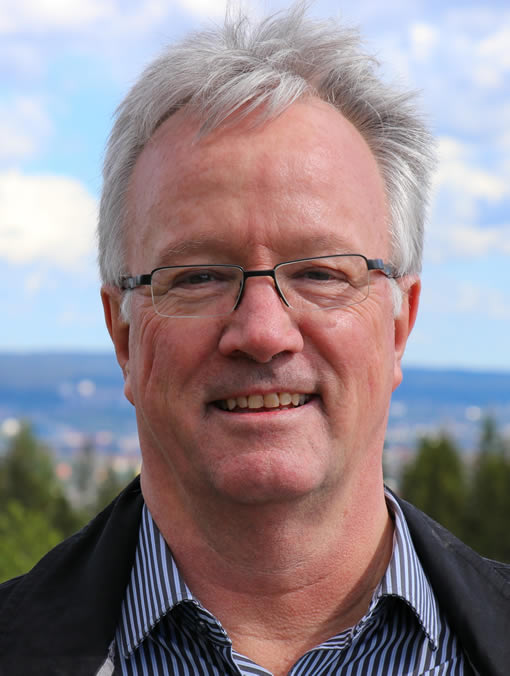 But dig a little deeper and you realise it also underlines what has made him such a powerful advocate for change. Because Peter doesn't only understand the challenge; he has a solution too. "You need strong foundations to ensure you have the resilience to adapt," he explains. And, intriguingly, Peter reveals that this resilience is increasingly obtained through data.
Vygruppen – branded Vy – is a government-owned railway company operating most passenger train services in Norway. As a trained computer scientist, Peter Hausken is uniquely positioned to ensure technology is used to its maximum potential in Vy operations in Norway and Sweden.
The Importance of Data
Data is central to this process, helping to manage disruptions, ensuring accuracy of information to passengers – and increasingly driving improved decision making.
All of Vy's present technology solutions are integrated via interfaces that, as Peter describes them, "let the systems listen in". "Our goal is to only ever enter data once."
Vy's integrated technology approach reduces workload and ensures flexibility: "We use elements that can be changed as things progress. Everything is dependent on the same data, but not the same systems. This enables us to adapt quickly – which is how we were able to easily extend operations into Sweden."
Maximising Resource
Another resulting benefit is greater visibility and consistency of information: "In the office we see the same data as everyone else. Rolling stock data is reused through other systems," Peter continues. "The data underpins graphical maps, passenger information, services: all elements joined together via a common interface.
"This visibility enables us to harness the power in the data. The team managing rolling stock and personnel have a visual view in the Gantt diagram: using live data they can see where plans will fail, then switch to the Train Graph view to see the situation on a specific line."
Peter concludes with a powerful example: "These tools enable us to handle complicated situations as efficiently as possible. Oslo tunnel is one of busiest in world. We are able to run 24 trains an hour in each direction – that's about as many as it is possible to do."
Data-Led Transformation
But one of the most interesting things about data is that it sometimes tells you things you hadn't expected, and this is where truly transformative value can be found. A perfect example can be seen in Vy's integration of Automatic Passenger Counting (APC) data; the analysis of which made it possible to increase overall efficiency by reducing station dwell times.
Further investigation revealed that the timetable was too tight in some locations and slack elsewhere. In this way, data has become an essential tool for adjusting timetables in line with reality, increasing the potential for efficiency, and ensuring the information to the public is accurate.
The impact can be seen in the transformation, both of the rail network but also the community: "Every time we made improvements, we were able accommodate more traffic; we built capacity for more trains," says Peter. "Over the past ten years we have rolled out 130 new trainsets, increasing ridership by more than 30 per cent. We wouldn't have been able to do so without access to planning tools and data."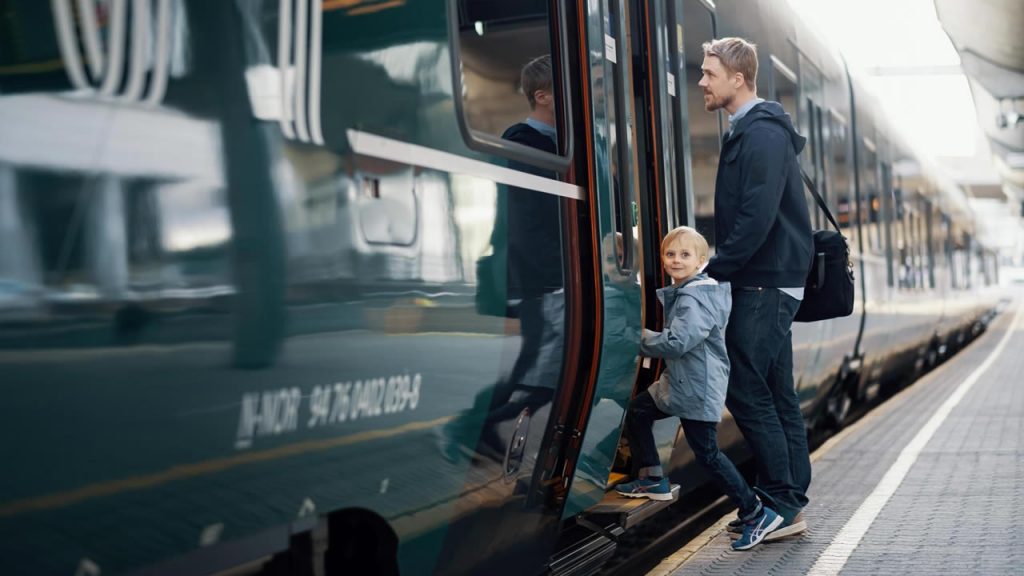 Murphy Appears: Managing Disruption
But as Peter memorably outlined in the quote that opened this article, rail disruption is never far away. The key to managing it, he explains, is to prepare: "We use technology to develop plans for how to manage disruption. We prepare that if one line is completely closed then we take a particular course of action; for a different line we have prepared another reaction.
"All actions are aligned with the infrastructure, so once implemented everything happens really fast. We don't have to make decisions about what to do, or what to tell passengers: we implement the change and communicate out the new plan: how to run, the new schedule, new rosters and so on."
This process, Peter explains, ensures consistency, and enables planners to maintain control over the situation: "It is possible to manage operations even during disruption: you need skilled operators using good tools," concludes Peter.
Assessing the Impact of Data
Clearly, improving operations has a profound impact on passengers: "We are working hard to improve the accuracy & timeliness of information out to passengers," says Peter. "When something changes we inform passengers everywhere via every available channel. Within two minutes we aim to get the information out; within 20 minutes we say when replacement buses are coming; and within 30 minutes the first buses should arrive."
But the impact of these improvements can also be seen in Oslo's improving air quality – a significant development for a city geographically susceptible to high pollution, largely attributed to vehicle emissions. While many factors have contributed – including political will, education and more – clearly if people are to leave their cars at home then there must be a strong alternative.
Oslo is benefiting from the existence of an efficient, reliable public transport network. In the modern world it is increasingly clear that such networks are built on access to reliable, actionable data. And, as our discussion with Peter Hausken has shown, having access to a computer scientist can be helpful, too.