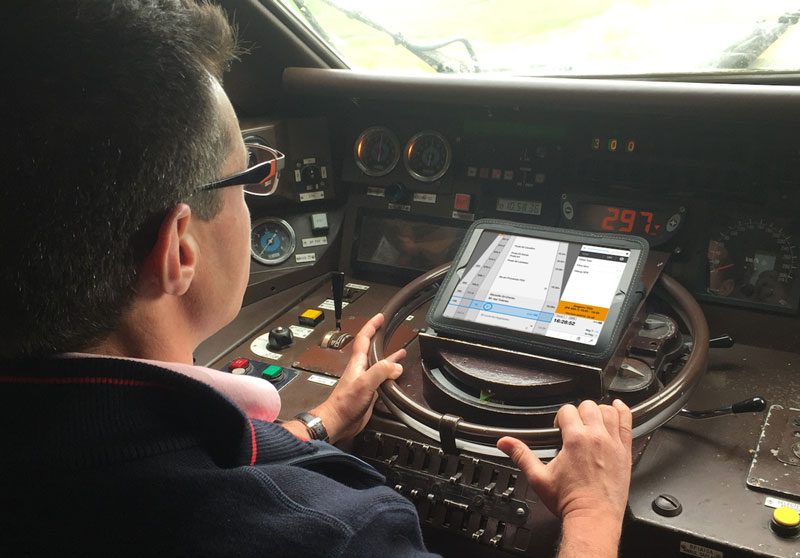 This month, Signature Rail's TTG business found itself at the heart of French Government planning. Clément Beaune, Minister for Transport, was interviewed on national media about supply problems at petrol stations, energy efficiency and transport policy.
The French Government is running a campaign called "turn it down, turn it off, postpone it" and questions and concerns have been raised across the country about whether this also applies to trains and rail schedules – postponed services or reduced services to save energy. The Minister for Transport has been quick to reassure people:
''The restraint plan was presented yesterday, I presented the section on transport, it does not include cancelling trains, reducing the public transport offer, slowing down our metros, trains or buses etc. No, that's not what it says. The only scenario in which there may be transport cancellations – and this was the case before the restraint plan – is when you have a major incident. This could be a safety incident, a heatwave if it prevents the network from operating properly, or it could be an energy supply problem. Aside from these exceptional circumstances, to moderate our energy consumption we are not asking SNCF, RATP or other transport operators throughout France, to reduce the public transport offer. This would be paradoxical because we are committed to the long term. The ecological transition means more trains, more public transport, more green transport, and they are part of this strategy.''
The Minister for Transport goes on to say:
''I will be going to Montparnasse to see the highly innovative system that SNCF and RATP have put in place for what we call eco-driving. That is, without changing speeds, with peaks and troughs of speed, you can still reduce energy consumption. Eco-driving is the solution, saving energy at the same average speed. And I am not asking SNCF and RATP to run trains more slowly because, as I said, we cannot make the ecological transition without rail, so that would be a contradictory signal.''
We're proud to say that the Minister is referring to our TTG Driver Advisory Software DAS that is in widespread use across SNCF fleet in France and is valued by drivers as an integral part of their running schedule.
We went on to learn that SNCF is one of France's largest consumers of electricity, consuming more power per year than the whole of Paris and Marseille combined. We are cognisant of scale and recognise that with TTG DAS saving around 10% of energy consumed from every journey on every diagram, we are substantially contributing to the objectives set out by the French Government to consume less electricity but not necessarily though cutting services.
This is TTG DAS today. We're already working with SNCF on further intelligent ways for trains to extract power from the network as more criteria and challenges are set for us.
If you're a rail operator in the UK, Europe and the US and you'd like to discuss how your fleet can cut energy consumption then please get in touch. Email antony.chilton-murphy@signaturerail.com